Indian Railways Simulator
1.5.1
Monotone blast from the past
A long time ago, in 2001 Microsoft released a game that would enthuse a bunch of middle aged men that typically reserve one room of their house to keep elaborate dioramas of hills, houses, herds of sheep and detailed painted electric trains that move about from station to station, over bridges and through tunnels. Yes, Microsoft Train Simulator was generally received with raised eyebrows. However it managed to secure a following, enough to spawn some user made conversions and even a second edition.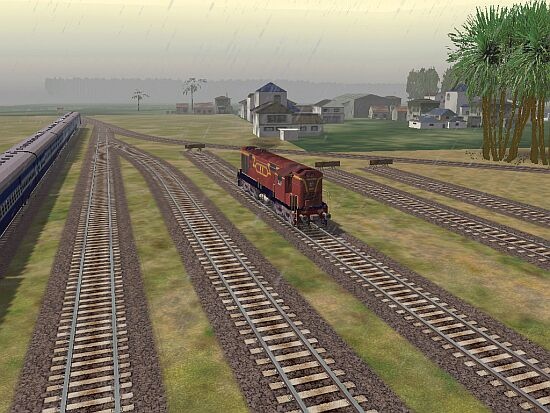 Indian Railways Simulator is essentially a bundle of add ons for the original MS Train Simulator that add elements specific to the locale of the Indian subcontinent. New locomotives, train cars, and even new station activities and props.
Among the add ons Sleeper Coach Passenger View allows a realistic out of window perspective. Since MS Train Simulator is an old game, there isn't generally much to see outside of your polygonal coach, but even so, the occasional cow, rickshaw or vehicles waiting at the RR crossing can make for pleasant surprises.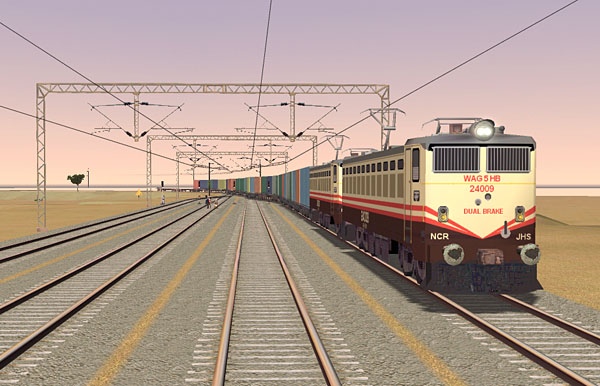 The latest mod development is older than ten years, so Indian Railways Simulator looks like a done deal. Of course you can't add to the thing forever, but truth be told, fictional routes and locales do exist here.
Conclusion
I haven't played the original and I've certainly did not try this add on bundle, but from the images it appears that this might be quite a relaxing "game". In any case India is famous for its extensive railroad network, so if you want to lose yourself in this experience, you certainly can with this software pack.
RELATED PROGRAMS
Our Recommendations
---
---
---
---